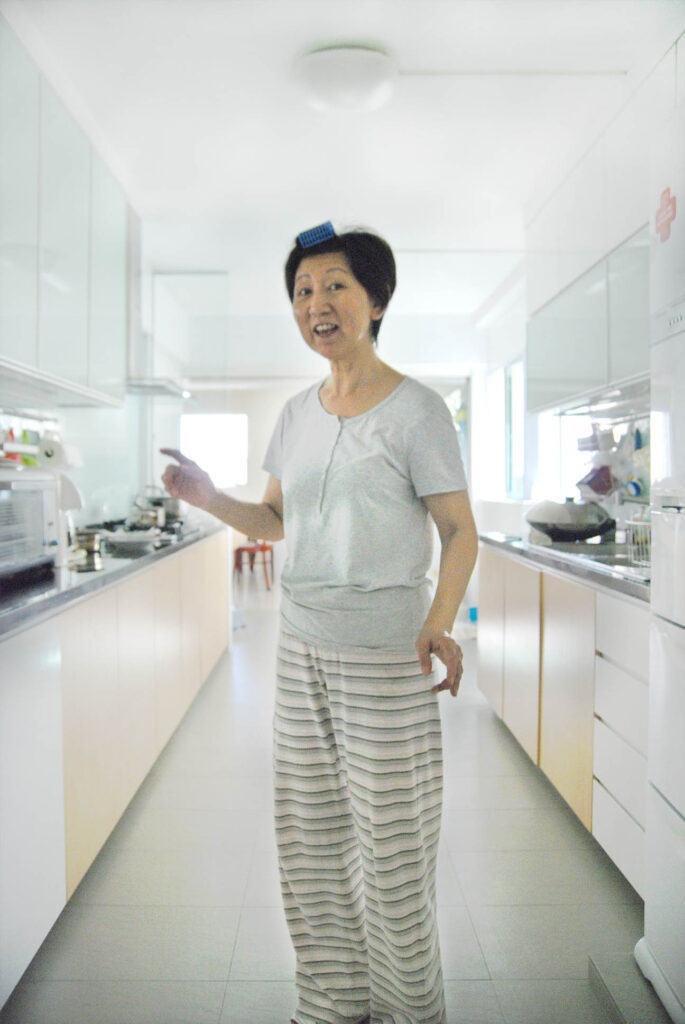 Mdm Eileen Chin has been cooking since she was a child. It used to be a chore that fell upon her, just as it would have on the daughters of other Chinese families, but after she got married, Mdm Chin gladly did it for her husband and three kids. One of her specialties is Hakka Yong Tau Fu – a variety of bean curds, like tofu and tau pok, stuffed with a mixture of minced meat and fish paste. The 60-year-old learnt the dish from her mother, who made it on every Chinese New Year's eve. On that day, the employees at her father's medicinal hall would join them for reunion dinner.
During the sixties, it was common for the towkays to show appreciation to their employees by treating them to a dinner. There were hundreds of beancurds to prepare, and Mdm Chin was made to stuff the meat into every one of them. Until today, Yong Tau Fu reminds her of this dreadful chore. But there was one Yong Tau Fu making session that was particularly memorable for Mdm Chin. Leading up to the festive period, her family would receive many cans of abalone as gifts. One year, her housemaid got creative with the expensive ingredient. She stuffed the remaining fillings between two slices of abalones and steamed them. They were, as it turned out, "impossible to chew". Mdm Chin and her sister threw away the abalone and ate only the minced meat. "We got into serious trouble with our mother," she said.
Nowadays, Mdm Chin hardly cooks Yong Tau Fu as it takes at least three hours to get it done. Besides, there's no one at home to eat it. Now that her daughters are married and her son hardly comes home to eat after work, she has switched from cooking three dishes and one soup for dinner to the time-saving grilled chicken with salad. Yong Tau Fu is only made upon special request, not by anyone, but her children.
Continue reading